Shopping Cart
Your Cart is Empty
Thank you for your business!
You should be receiving an order confirmation from Paypal shortly.
Exit Shopping Cart
This young and upcoming multi-talented R&B Singer|Songwriter|Producer, who is also an actor, composer, arranger and recording artist, hails from Oakland/Bay Area California, a mecca for talent in all musical genres and all emphasis of the arts from Ryan Coogler (Major Motion Films Creed, Fruitvale Station & Black Panther) to Daveed Diggs (Tony Winning Broadway Musical Hamilton"), from Boots Riley (Sorry to Bother You filmed in Oakland) to Grammy Winners Tony! Toni! Toné! & Fantastic Negrito, and from Emmy Winner Zandaya (Euphoria & Alumna of OSA) to Pulitzer Prize-winning Alice Walker (American Novelist, The Color Purple) all who have encountered and/or crossed paths, at one time or another, with this young artist, as many other prolific artists have. As a local favorite, Richard is an artist frequently found performing at the historical Fox Oakland Theatre.
Richi, is a high school senior and songwriting major of Idyllwild Arts Academy in SoCal. IAA is the Nation's #1 High School Arts Program for international arts training. He is formerly a student of Oakland School for the Arts. OSA, where Richard trained for the past 6 years as a vocal performer in the Music Department, is a National Top 10 Arts Program and co-founded by California Governor Jerry Brown.
Richi spent the last 2 years as a member of 5-time first place National & International Award Winning group OSA Vocal Rush, which is a 2018 San Francisco Yerba Buena Center for the Arts Named 100 honoree. Recognition as a YBCA 100 honoree is a celebration of an individual's present efforts and acknowledgment that their work will have future impact. The YBCA 100 honorees come from the Bay Area and around the world. On this list, celebrities rub elbows with unsung heroes, and activists and artists are as revered as pop stars. It is a list unlike any other. Check out the picture and video Gallery for OSA Vocal Rush performances, including those featuring the artist Richard G. Watson | Richi R1ch | Richi Watson.
Visit the Artist's YouTube Channel and enjoy a sound that you will not only get plugged-in hooked on but is also so intriguing that it will make Quincy Jone's toes curl.
Richard G. Watson demonstrates during rehearsals of The Impossible Dream (cover of Tony Award Winning Actor Brian Stokes from Man of La Mancha musical) while sheltering in place during COVID19, that he has the genius apt of talent to blend and merge multiple music genres into a smooth rhythm & blues with soulful undercuts and rising classical voice with a jazzy edge vocal instrument and stage presence like we have not seen since the likes of the late great multi-Grammy Awardee Al Jarreau (Pop/R&B, Soul/Jazz Vocal Performer). Follow this new artist @richi.rich_ and on FaceBook, Richi Watson, and link into some of his new single release recordings on all platforms as Richi R1ch | Richard G. Watson | Richi Watson. His most recent releases include a singer/songwriting collaboration of You Stay On My Mind with RnB ft. Richard Watson & Bena Stewart 2019, Done - Richard G. Watson 2020, and I'll Be On My Own - Richi R1ch 2020. You won't be disappointed.
Oakland School for the Arts has provided me with a riveting foundation for 6 years with multiple opportunities to reflect as a "First". I dreamed of converting the silky soul sound of great artists and was first to be featured in the OSA Annual Winter Concert with Vocal Rush to deeply and richly cover the spirited rendition of one of Aretha Franklin's most valuable songs in my warm and penetrating baritone voice. I was backed up by members of this acapella ensemble of 12 elite students who can demonstrate advanced preprofessional performance skills and who are all hand-picked by famed artistic director Lisa Forkish (Pitch Perfect). This was my final performance before being shut down by COVID19. Vocal Rush is a 5-time National 1st Place and International competition award winning choir and its director garnishes its members through a rigorous invitational audition process. The group is especially well known for activism through vocal messages and we volunteered for a myriad of philanthropic causes throughout the Bay Area and around the globe. I can't say enough good things about OSA providing a pit stop on my road to something bigger.
My purpose is defined clearly, my grit and determination is fierce and I firmly believe that I am the one I've been waiting for. I have been street mentored by some of the best of the best from Eric Benét to Musiq Soulchild, and classroom schooled by the greatest in pop, R&B, soul, jazz and classical music and my best is yet to come. Enjoy my music as a singer/songwriter and I know it will make you happy. My technique has grown exponentially with the exceptional opportunity to join the community of great art students and professionals at Idyllwild Arts Academy this year, the nation's premiere international high school arts education community. Follow me on my social media, enjoy my gallery of work and you will find that my perspective about music being life will surely move you to agree.
This is the life. For this artist there is nothing more satisfying than living a life in music. From days of dancing with my father as a toddler to nights exploring all of the fascinating, captivating sounds of soul, rhythm, blues, jazz and classical music with my mother, music is my life and a life in music is my mission. I have performed at many places in my short lifetime and spent special moments with artists and voice trainers perfecting my style. I am enamored and moved by the sounds and words, by the messages that come in a language of words and sound we all can easily understand and I yearn for that same satisfaction…to enthrall an audience and bring happiness to life.
Music Videos & More on Various Media Platforms
As one of the most prolific young upcoming singer/songwriters, Richi also enjoys producing and covering other baritone favorites like Giveon.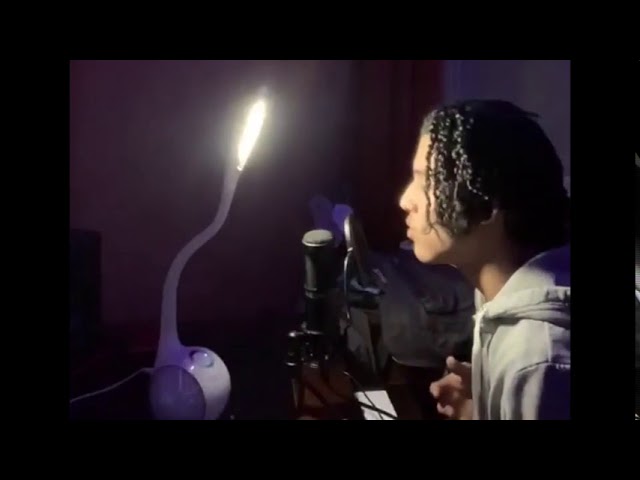 Like I Want You by Giveon is memorialized by another baritone vocal artist when Richi takes to producing and reviewing his work.
/